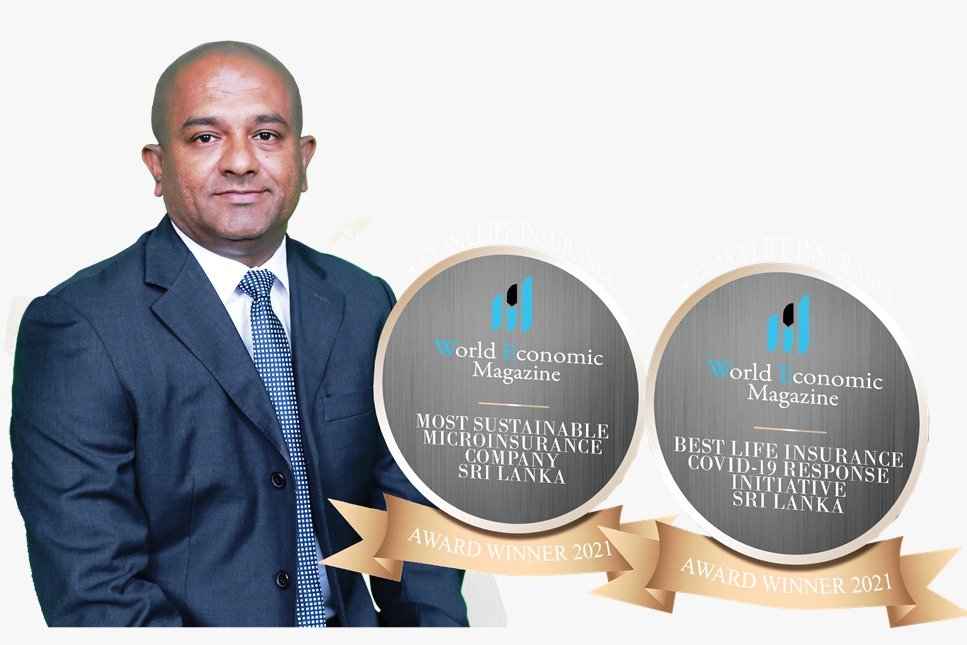 Sanasa Life Insurance, a leading Micro Insurance Company in Sri Lanka, was awarded "Life Insurance Covid 19 Response Initiative Sri Lanka 2021" and "Most Sustainable Micro Insurance Company" upon taking into consideration the special projects launched by the company during the pandemic. These awards are presented annually by World Economics, an internationally acclaimed magazine, via an independent study.
Sanasa Life Insurance reinstated more than 21,000 life insurance policies that had gone inactive as policy owners were unable to pay their insurance premiums due to covid-19 pandemic. The flexibility and the compassion shown by Sanasa Life Insurance, particularly at a time when many companies were struggling to do business, has been praised by many social and economic analysts.
In addition, Sanasa Life Insurance has engaged in a number of social service activities, including delivering essential food and beverages to households, providing face masks and face shields, and making financial contributions to the National Covid-19 Fund. Sanasa Life Insurance has unarguably ascended to the status of the foremost sustainable micro insurance company in Sri Lanka because of its role in providing benefits of insurance to the rural population throughout Sri Lanka. Therefore, Sanasa Life Insurance has established itself in the minds of the people as an institution that carries out social responsible activities that goes beyond what other businesses do.
"As a company working for the welfare of the rural people, we have worked for the benefit of all our stakeholders, even in the midst of covid-19 pandemic. We will continue to take our business to people with different financial means and fulfill our responsibility of addressing their needs," says Mr. Indika Kirivandeniya – CEO, Sanasa Life Insurance.