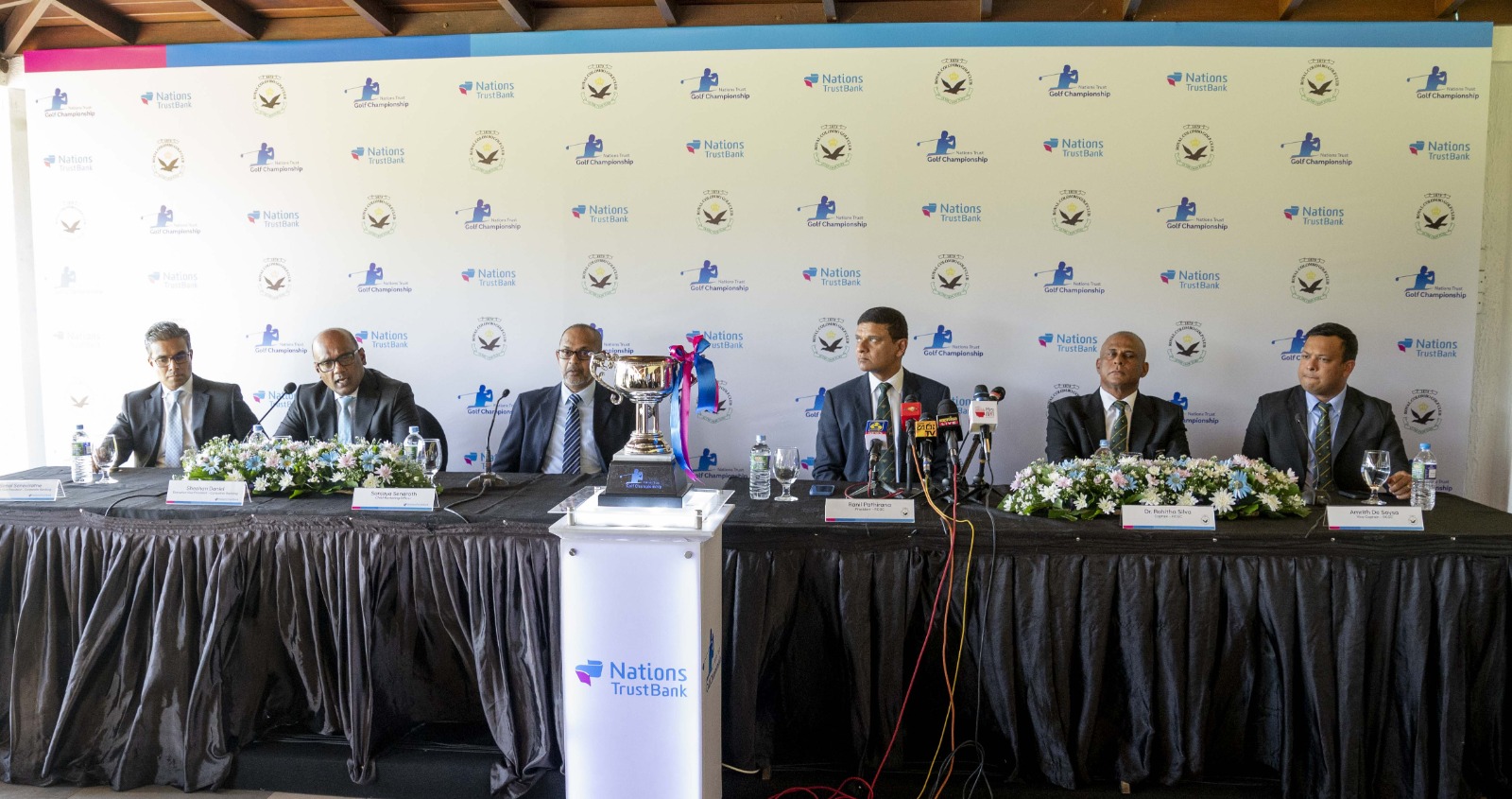 Nations Trust Bank is pleased to announce the highly anticipated Nations Trust Golf Championship, set to take place on May 27, 2023 at the Royal Colombo Golf Club (RCGC). Nations Trust Bank in partnership with RCGC will host the Stableford Golf Tournament for the eighth time, with the participation of over 200 invited customers and business partners.
"We are very pleased to partner with the Royal Colombo Golf Club after a lapse of a few years, to host the Nations Trust Golf Championship, which has traditionally been one of the most sought-after tournaments on the golfing calendar. It's great to see the enthusiasm building up over the last couple of weeks for the 2023 edition and we look forward to over 200 players competing on the fairway this Saturday," said Nations Trust Bank Director and Chief Executive Officer, Hemantha Gunetilleke.
The tournament on Saturday, offers a variety of special awards for the winners and serves as a platform for professional players to showcase their skills. Trophies will be awarded to the winners in a range of categories including Men's and Ladies' Winners, Runner's Up, Masters and Seniors.
Additionally, special awards lined up are the 'American Express Longest Drive' at the 8th Hole and 'Closest to the Pin at the 13th Hole, and Overall Winner of the Tournament.
Captain of the Royal Colombo Golf Club, Dr. Rohitha Silva said, "We are happy to partner with Nations Trust Bank once again and we're pleased to co-host the Nations Trust Golf Championship 2023. The tournament promises to be a thrilling event and highlights Nations Trust Bank's longstanding commitment and enthusiasm for the game of golf. We trust the event will contribute to the transformative season ahead for players, fans and the game of golf."
Nations Trust Bank PLC serves a diverse range of customers across Consumer, Commercial and …read more
Source:: News Wire