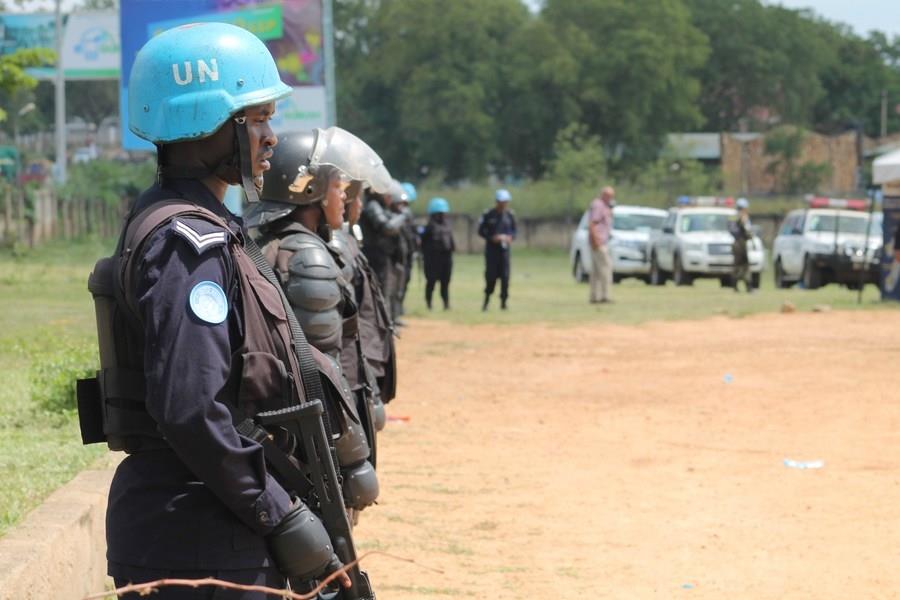 The detonation of an improvised explosive device (IED) in Mali injured four UN peacekeepers from Sri Lanka, a UN spokesman said.
The injuries are not serious, and the peacekeepers from the UN mission in Mali, known as MINUSMA, are receiving medical treatment, said Stephane Dujarric, the chief spokesman for UN Secretary-General Antonio Guterres.
The incident occurred on Sunday about 12 km northwest of their camp in Tessalit, in the Kidal region, Dujarric added. When the blast occurred, they were in an armoured vehicle providing security for a logistics convoy, Xinhua news agency reported.
"About 40 minutes after the incident, a search of the surrounding area discovered a second IED which was successfully detonated," he said.
"Earlier in the day, the mission had detonated another IED discovered some 23 km northwest of the Tessalit camp."
The spokesman added the attack on the peacekeepers was indicative of the continuing violence in Mali.
The UN staff union reported earlier this year that the MINUSMA mission was the most deadly of any world body assignment for the ninth year, with 14 personnel. (IANS)
Source:: Colombo Gazette