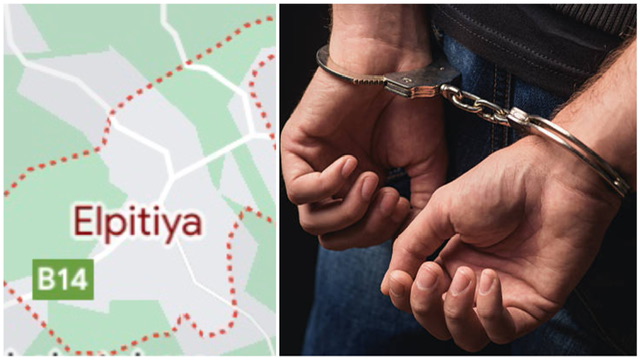 A 34-year-old mad has been arrested from Elpitiya for strangling three women to death and looting property, police said.
The suspect was wanted to for the murder of 3 women, one incident in November last year in Ittapana Police division and the other 2 murders reportedly committed in February this year in Elpitiya.
Elpitiya division crimes investigation unit is conducting further investigations. (NewsWire)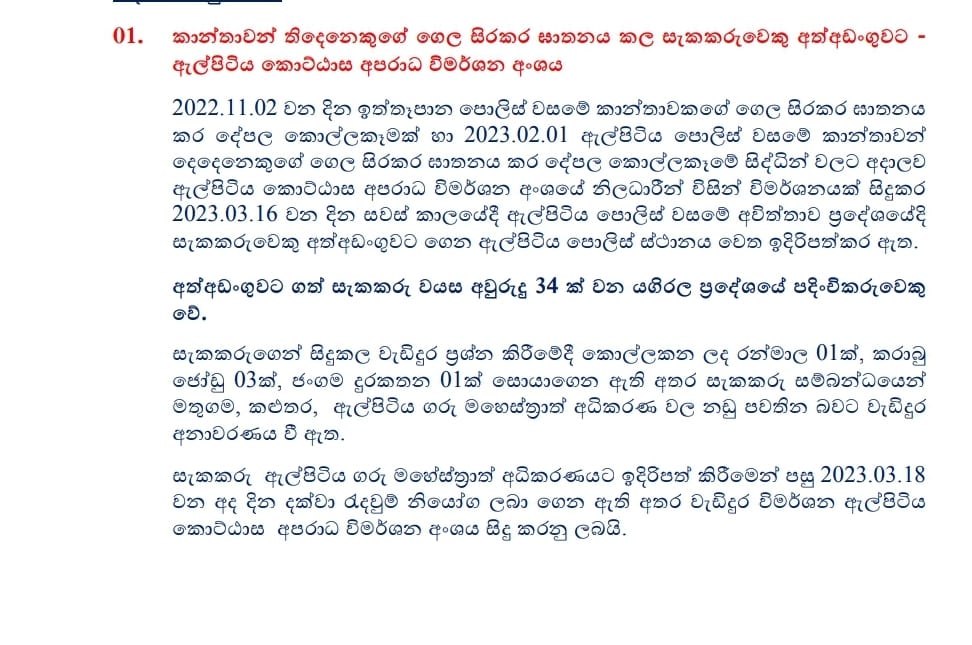 The post Man wanted for strangling 3 women to death arrested appeared first on NewsWire.
Source:: News Wire