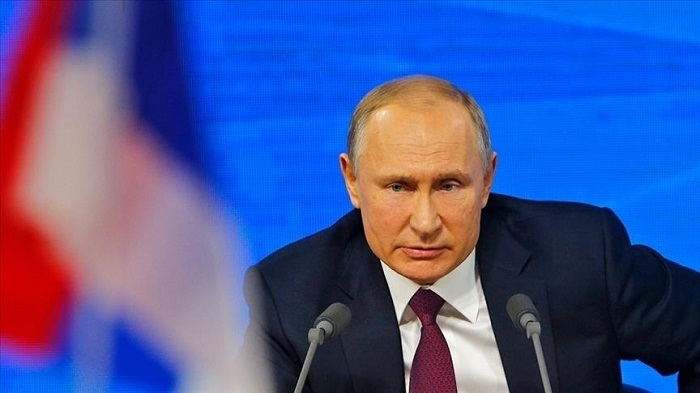 Russian President Vladimir Putin announced the partial mobilization of his country's military Wednesday, calling up reservists in a significant escalation of his war in Ukraine after battlefield setbacks left the Kremlin facing growing pressure to act.
In a rare national address, the Russian leader also backed plans for Russia to annex occupied areas of southern and eastern Ukraine, appearing to threaten nuclear retaliation if Kyiv continues its efforts to reclaim that land.
The speech came just a day after four Russian-controlled areas announced they would stage votes this week on breaking away from Ukraine and joining Russia, in a plan Kyiv and its Western allies dismissed as a desperate "sham" aimed at deterring a successful counteroffensive by Ukrainian troops. 
Vowing that Russia would use all the means at its disposal to protect what it considers its territory, Putin accused the West of nuclear blackmail and warned: "I am not bluffing."
The Russian leader's words came hours after he was widely expected to speak Tuesday night. It wasn't clear why his speech was delayed.
Speaking after Putin, defense minister Sergei Shoigu said an initial 300,000 reservists would be called up.
Only Russian citizens who are currently in reserve, have served in the army and have certain relevant experience will be subject to mobilization, Putin said. Those called up for military service will also undergo additional military training, he added, with the mobilization starting immediately.
Bridget Brink, the U.S. ambassador to Ukraine, said in response: "Sham referenda and mobilization are signs of weakness, of Russian failure."
"The United States will never recognize Russia's claim …read more
Source:: News Wire