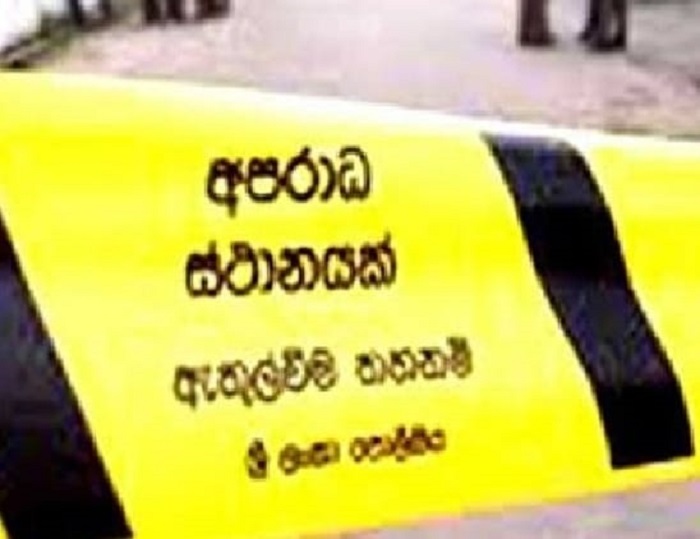 Four murders, including that of a teenage boy, have been reported in three separate areas in the 24 hours ending at 06 am today.
The Police said a double murder has been reported in the Palukandewa area in Galgamuwa last evening.
A 67-year-old man and a 16-year-old boy have been murdered after being attacked with a mammoty. 
The suspect who had been intoxicated since morning had engaged in a brawl with his wife and her father, during which the woman's nephew had intervened resulting in the suspect attacking the two men with a mammoty.
The suspect's father-in-law had died on the spot, while the 16-year-old boy had died after being admitted to the Galgamuwa Hospital. The 42-year-old suspect has been arrested over the double murder.
Meanwhile, a 30-year-old man died after being stabbed with a knife during a robbery in the Akarawita area in Gampaha last night.
A man and woman who had arrived on a motorcycle had fallen off the vehicle after attempting to steal the bag of a woman walking on the road.
Two men residing in a house near the scene of the crime had attempted to capture the suspect woman during which the motorcyclist had stabbed them with a knife and released the woman and escaped from the area.
The two injured men had been admitted to the Gampaha Hospital after which one person succumbed to his injuries. The Gampaha Police has launched investigations to apprehend the suspects.
Furthermore, a 50-year-old resident of Kiliveddi in Muttur has died after an altercation with an intoxicated man. 
The Police said the suspect who was intoxicated had stabbed the victim with a knife for having teased him, resulting in an argument escalating. 
The 48-year-old suspect who …read more
Source:: News Wire